Washington State accident doctor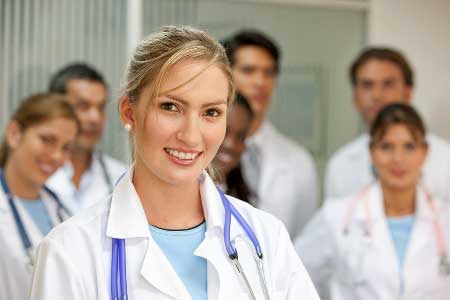 helping you after you have been involved in a car wreck. See the doctor FIRST after your Washington car wreck. Car wrecks can happen to any of us, knowing what to do and what not to do could mean the difference between getting a settlement and not getting anything.
Make sure to see a pip or no fault Doctor ASAP
Seeing a Washington  accident injury doctor after your wreck can prove your injury came from the car wreck . Proving your medical case has to be done in the form of documentation. Find a doctor today that can treat you for a Washington car crash. If you can not find what you need, please contact us immediately.
Injured, Call us, we can help!!!!
If we do not have a doctor listed in your area, we will do our best to find you one, at no charge to you
Washington state car crash statistics
car crashes-98,820
injuries-45,209
Total fatalities-454
Why should i see an WA  doctor
A Washington clinic understands car accidents. Some medical issues are what is called soft tissue . These, unlike a broken bone, do not show up on X-rays. It takes a doctor who knows these types of injuries and has the experience of documented them and treating them to get you back on your feet again. No all doctors treat car accident injury cases in Washington state. If you have this issue, please contact us. Accident doctor was created to let hurt car accident victims find a doctor in their area. These clinics treat a majority of all incident related injuries.
Minimum Washington State auto coverage
Bodily  Liability Coverage: $25,000 per person and $50,000 per accident.
Property Damage Liability Coverage: $10,000.
Underinsured Motorist Bodily Coverage*: $25,000 per person and $50,000 per accident.
Underinsured Motorist Property Damage Coverage*: $10,000 per accident.
Basic PiP*: $10,000 per accident.
*Underinsured Motorist Bodily , Underinsured Motorist Property Damage and Basic PIP coverage can be rejected by signing a paper form.
Washington State Cities
Aberdeen
Alderwood Manor
Anacortes
Arlington
Auburn
Bainbridge Island
Battle Ground
Bellevue
Bellingham
Bothell
Bremerton
Bryn Mawr-Skyway
Burien
Camas
Cascade-Fairwood
Centralia
Cottage Lake
Covington
Des Moines
Discovery Bay
East Hill-Meridian
East Seattle
Edmonds
Elk Plain
Ellensburg
Enumclaw Plateau
Everett
Federal Way
Fort Lewis
Gig Harbor
Graham
Inglewood-Finn Hill
Issaquah
Kenmore
Kennewick
Kent
Kirkland
Lacey
Lakeland North
Lakewood
Longview
Lynnwood
Maple Valley
Marysville
Mercer Island
Monroe
Moses Lake
Mount Vernon
Mountlake Terrace
Mukilteo
North Creek
North Marysville
North Whidbey
Oak Harbor
Olympia
Opportunity
Orchards
Paine Field-Lake Stickney
Parkland
Pasco
Picnic Point-North Lynnwood
Port Angeles
Pullman
Puyallup
Redmond
Renton
Richland
Riverton-Boulevard Park
Salmon Creek
Sammamish
SeaTac
Seattle Hill-Silver Firs
Seattle
Shoreline
Silverdale
Snoqualmie Valley
South Hill
Spanaway
Spokane
Sunnyside
Tacoma
Tahoma-Maple Valley
Tukwila
University Place
Vancouver
Walla Walla
Wenatchee
West Lake Stevens
White Center
Yakima